Maximum Growth and Hardness
$19.99
Hardcore BodyRenovator provides you with all the information you will ever need to create the perfect body and have a balanced lifestyle.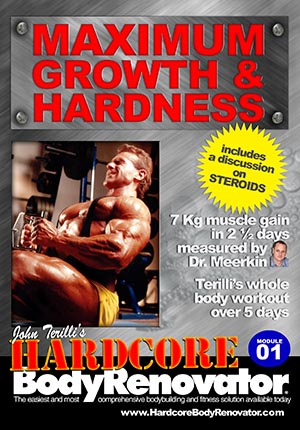 This revolutionary system was developed by John Terilli, a two time Mr. Universe winner, with over 4 decades of experience to his name. Making it one of the most complete and in-depth muscle building, fitness, fatloss and competition resources available today.
Hardcore BodyRenovator has been designed to be: quick, easy, simple, cost effective and sustainable.
Where everything else you have ever tried has failed, Hardcore BodyRenovator succeeds because it is the first system to build upon the body's "window of opportunity".